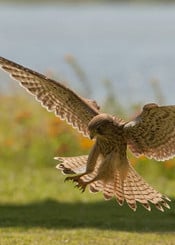 Bird watching
Over 270 species of birds have been recorded at Chew, and the lake is the third most important site in Britain for wintering wildfowl. It is designated a Site of Special Scientific Interest (SSSI) and a Special Protection Area (SPA). From late July to February up to 4,000 ducks, of twelve different species, may be present, including internationally important numbers of shoveler and gadwall. Some 400 great-crested grebes gather on the lake in autumn.
For more information visit the main
Bristol Water Website
. For pricing and to book season or day permits, head to
Permits and Pricing
.
Public walks
There are various Public Walks on Bristol Water property and adjoining Public Footpaths.
More Information and maps can be found on the main Bristol Water Website