Visit the Chew Valley tackle shop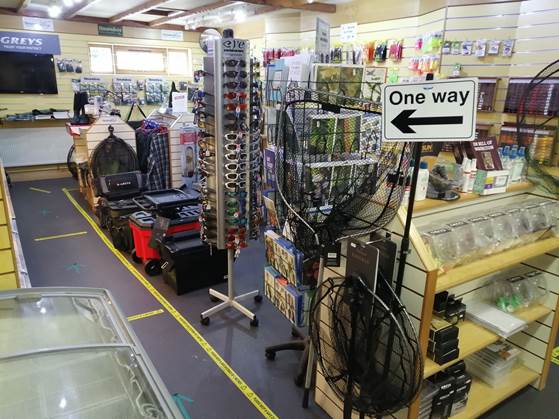 Our tackle shop at Woodford Lodge on Chew Valley Lake can supply all the needs of the reservoir trout fisherman. The well set out shop has the full range of fishing tackle to cater for every trout anglers needs.
The shop is run by experienced fisheries staff who fish the Lakes regularly and are able to give the best information on how to fish the waters and what flies and methods to use. Over 400 different flies are on sale from the smallest nymphs and dries to large pike and predator flies.
As well as all the tackle there is a wide range of waterproof clothing, fly fisher's vests, life jackets, landing nets, bags, basses, boat seats, everything an angler needs for a day's fishing on our waters. Add to that a huge variety of fly tying materials and equipment and a range of gifts and cards.
For pike anglers there is a full range of successful lures for use at Chew and also a selection of frozen salt water baits. (winter pike fishing dates only)
Parking is never a problem and the shop is open every day during the season from 8.10am until 4.00pm.