Walking and eating out
The lake is a very special site and has SSSI status. Many areas are access by permit only. Chew Valley is a beautiful spot to visit and we encourage visitors to use the permissive path found on the North Western side of the lake.
Why not visit the famous Salt & Malt restaurant at our main picnic area site, our smaller picnic area and/or the fantastic The Woodford - Lakeside restaurant
A polite reminder that dogs must be kept on leads at all times and please pick up after your dog. It is important that visitors understand public access isn't openly available on Bristol Water property
For more information on public access please visit the main Bristol Water Company website.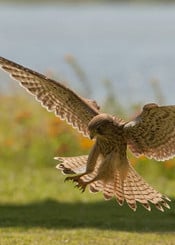 Bird watching
Over 270 species of birds have been recorded at Chew, and the lake is the third most important site in Britain for wintering wildfowl. It is designated a Site of Special Scientific Interest (SSSI) and a Special Protection Area (SPA). From late July to February up to 4,000 ducks, of twelve different species, may be present, including internationally important numbers of shoveler and gadwall. Some 400 great-crested grebes gather on the lake in autumn.
For more information visit the main Bristol Water Website. For pricing and to book season or day permits, head to Permits and Pricing.
Public walks
There are various Public Walks on Bristol Water property and adjoining Public Footpaths.
More Information and maps can be found on the main Bristol Water Website