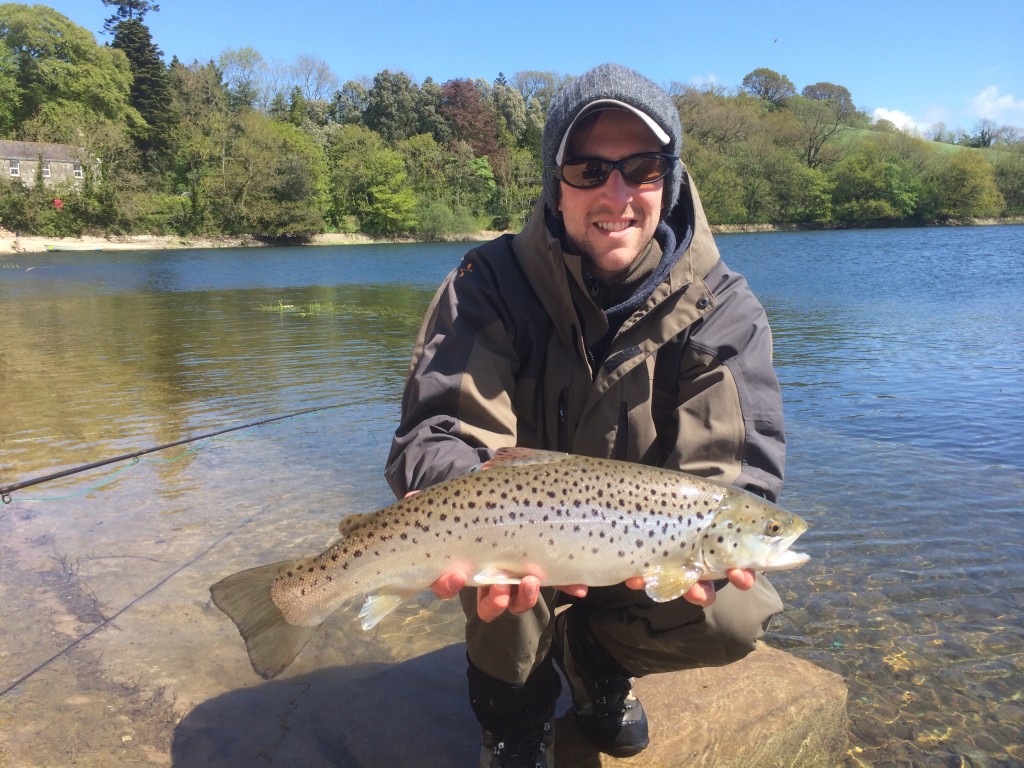 Discover Litton Lakes
Stocked with the same high quality trout as all our lakes, but with less fishing pressure, many customers have discovered that a leisurely day's sport in this intimate and picturesque setting is sheer delight.
The lakes can cater for up to six anglers making it the ideal day out for family or friend groups who want to spend time together undisturbed. When you book Litton make sure to note which lake you would prefer to fish, for bookings of 4 anglers or more the site is offered for sole use.
The Lower Lake
Lower Litton is a shallow, tree lined 8-acre lake. The water is deepest near the dam and there are weed beds over much of the shallower areas, these induce trout to feed at most times of the day, often providing prolific fly hatches in the evening with accompanying good rises.
There is a Fishing Lodge at the waterside with veranda, tables, chairs and barbecue for use by you and your guests (please bring your own barbecue fuel). Take time out to enjoy the tranquillity and the surroundings during the day. Most of the usual nymph or mini lure techniques will work well.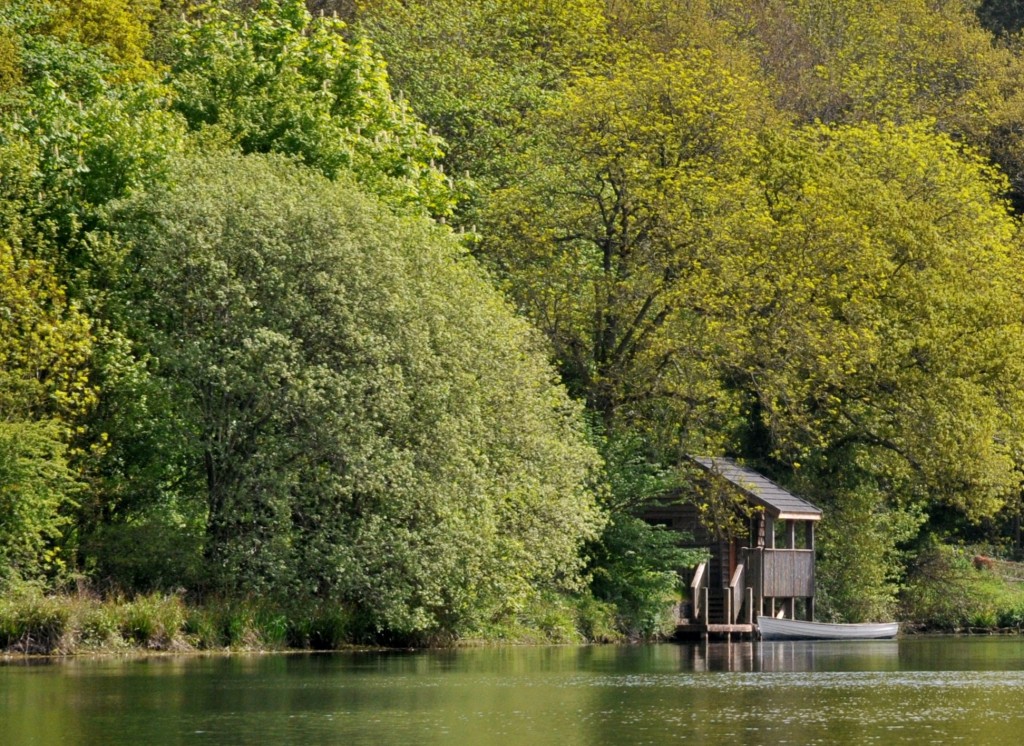 A good plan is to row down to the deeper water off the dam and spillway where, if the wind is light, you can drift across the lake with a team of nymphs, or use dries if there are signs of fish activity. In strong or variable winds it is usually better to anchor, but don't stay too long in one spot.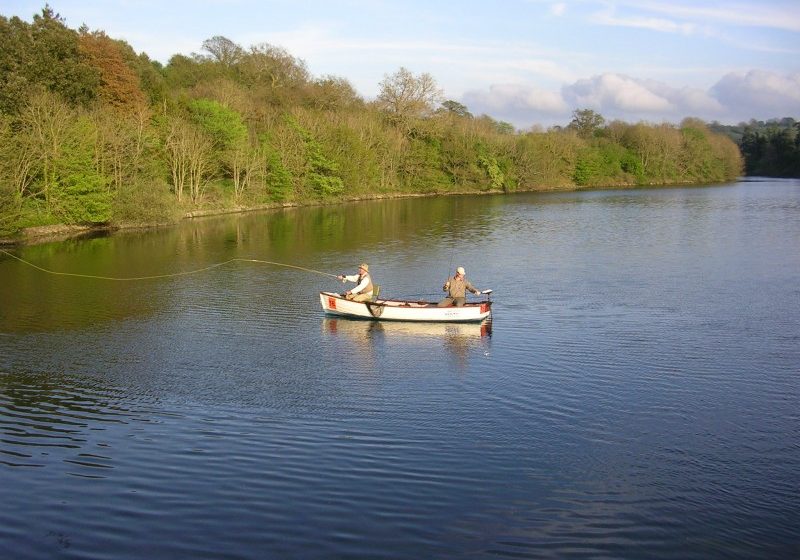 The Upper Lake
Upper Litton (11 acres) is much deeper than its sister lake and very different in character. Long and narrow with steep sides, and a stream flowing in at the top end, it can call for rather different tactics. Ideally, if there are two of you, you should take it in turns with one rowing while the other fishes.
The rower holds the boat gently on the oars at a suitable distance from the shore, while the fisher casts towards the bank and beneath the overhanging branches, trying to get the fly as close to the edge as possible. Good bags are often taken this way and this method works particularly well for browns. This technique also works well along the dam wall.
At the neck of the lake, where the stream enters, a mini lure or goldhead pattern retrieved fairly fast on an intermediate line can be deadly at times especially if there is a slight colour in the stream. Elsewhere a weighted nymph or goldhead fished slowly on a floating line should prove to be a useful approach but remember to let flies sink well down as the water is very deep.