Before the main breakdown some really important safety tips before heading out on the water:


Lifejackets..

We insist that all anglers wear lifejackets when boat fishing and we strongly advise bank anglers to do the same. We appreciate it can be a bit warm but life jackets are a vital part of our safety arrangements to keep you safe. They do need to be worn at all times; we really do not want to ask anglers to leave the water if they are found without them on. You never know what situation you may find yourself in when out on the water, even when conditions seem harmless and safe. Respect the water and its dangers and ensure you wear a lifejacket that has been serviced within the last 12 months. We supply life jackets for use free of charge when boat fishing, there really is no excuse!
The sun and its dangers…..
Whilst its been so warm and bright Its also worth mentioning how important it is to protect yourself from the sun. Regularly apply factor 50 sun screen when its hot or wear long sleeve clothing. We have a range of sun screens in store should you forget to bring some.
If you think you can take chances with the sun then think again. We'd suggest all anglers watch check out THIS very poignant video of renowned angler Danny Fairbanks explaining, through experience, just how dangerous the sun can be.

Eating and Drinking regularly....

Stay hydrated and eat regularly. Its easy to neglect eating and drinking regularly when fishing. Take plenty of water with you so that you can stay hydrated throughout the day. Our staff will only be too happy to replenish flasks and water bottles with tap water if you need it, please don't feel like you cant ask.
And finally, onto the report…

Chew Valley

Villice Bay, Herons Green and the Roman Shallows are still the main areas for anglers to try here at Chew. Nunnery Stones, The Oak Tree and the mouth of Herons have still been the productive areas to wet a line from both the bank and boat.
Floating lines in conjunction with Dries or Nymphs have accounted for a number of good bags in the last week. Crunchers and Muskins in both black and natural colours are doing the damage with some great average weights of 3lbs+ being reported by Mr S.Pope who was fishing in the areas mentioned above. Consider trying some dries over the weed beds, the fish are holding tight to them at present.
On occasions fish have been slightly deeper so a midge-tip with favored buzzer and daiwl bach patterns have come in handy Fished 'washing line' style will be the way to go. Don't go to light on the leader material, there are some stoking fish about with the best fish of late hitting 9lb 2oz!

Fresh fishing hitting the lake over the next few days should only go to improve the fishing.
Pike fly fishing has ben good with some very respectable bags of fish of late including a estimated late 20+ fish to visiting angler Mr K Davies. try to work flies close to weed beds in deeper channels to induce a take. Alternatively a really fast retrieve over weed beds can also work wonders at this time of year.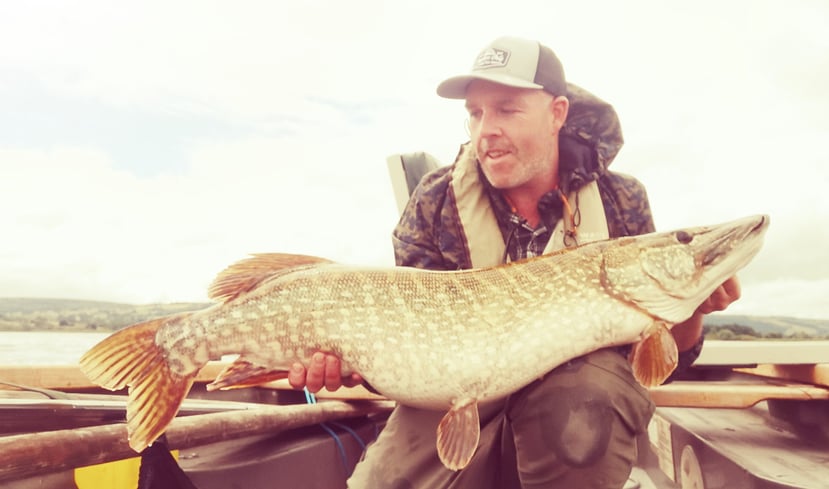 Blagdon

Water clarity is still great at Blagdon and the rain we have had recently has freshened things up somewhat.
Blagdon has been fishing well with fish being caught all over the lake. Butcombe Bay, Pipe Bay and the area around the Dam have been the predominant areas but anglers venturing to the top end and trying areas like Pegs Point and Ash Trees have had some good success with fish reported up to 6lb+ being caught in this area of late.
Mr G.Thompson and his boat partner had a fantastic day in Butcombe, taking 12 rainbows to the boat on dries, the two biggest went 4lb 8oz with none of the remainder being smaller than 2lb 8oz! They also returned a cracking Brown in the region of 4lb/4lb 8oz!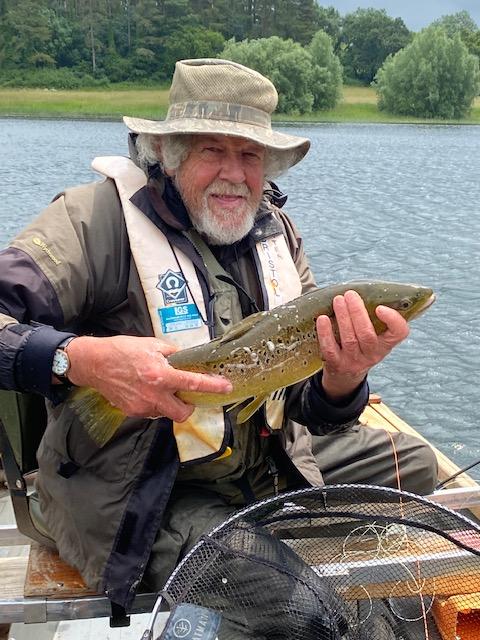 The weed beds in front of the Lodge and in Home Bay have had fish rising around them very regularly for the past week with anglers reporting great sport at the right times of day. Competitors in the recent Scierra Pairs competition took advantage of the fish around the weed beds with red diawl bach's accounting for most of the fish as corixae are now present in abundance.
The bank is still proving a bit tricky due to the weed growth but anglers fishing the North Shore at Pegs Point have reported some good catches when fishing early morning and late into the evening. Our weed cutting boat is back i action now with ranger barney out yesterday clearing some of the key bank spots.
Plenty of damsels continue to hatch off at Blagdon especially in the Lodge and Butcombe areas. Its always worth trying a damsel at this time of year.

Similar to Chew, don't dismiss dries when fishing the shallow water around weed beds. Hoppers and foam daddy's are well worth a go.. Sometimes a sunken daddy just under the surface can work wonders so if you don't get initial interest fishing up on top, try a pacey figure of eight to submerge the flies and create wake just under the surface.

Barrow Tanks

The evenings have still been providing anglers up at The Tanks with some superb sport but a recent report has come in from Mr R.Smith who ventured out to Tank No3 early one morning resulting in the capture of 3 Rainbows up to 3lb 5oz along with 2 Browns estimated to be in the region of 3lb 8oz, all fishing falling to traditional buzzer tactics. Great angling and some really great fish for The Barrows, I think you'll agree!