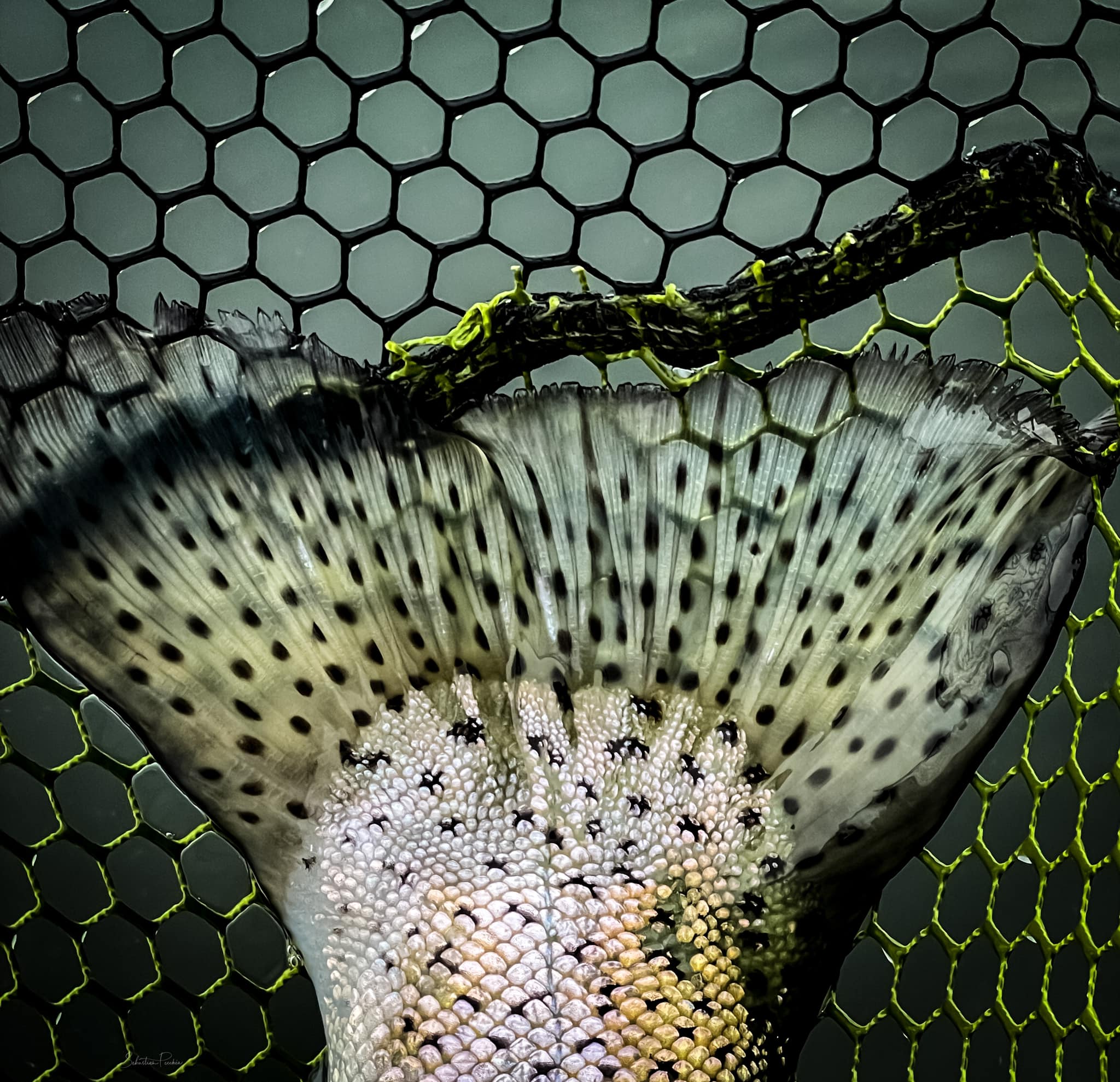 Latest Fishery Update
The lakes continue to be exceptionally busy with another hectic weekend up and coming. Last weekend we welcomed back another B.R.F.F.A event, this time floating line only. The event fished well despite some challenging conditions at times. It was interesting to see boats venturing up to areas like Stratford and Herriots early on but as the morning grew and catches slowed the fleet spread more openly to areas around the back of the island, Herons Green and Villice/Woodford.

The noticeable warmer weather of late has prompted some good buzzer hatches at times although it has been we are generally seeing more variety in insect life on the waters now. Olive duns, alders and the first few damsel flies starting to appear lately. Weed beds are generally still holding back although it wont be long before they start to appear more abundantly throughout the lakes. We've been busy training our team on weed boat use with ranger Shaun, Martyn and Pete now approved to use this vessel on top of the three other members of our team who are already trained to operate. We're hoping that this will help us best prepare for the seasonal weed growth challenges at Blagdon and we will continue to do our best to get out when time allows.

Some encouraging reports of larger fish being caught continue although the freshly stocked fish are also making an appearance for many. Some of the areas famed for holding larger grown on fish are starting to wake up now, particularly at Chew Valley so if you fancy targeting a better fish, now is the time to do so.
Chew Valley Lake
It always surprises us just how long certain areas of the lake can continue to provide good sport. Herons Green and behind the island at Denny have been throwing up fish at Chew since the beginning of the season and there doesn't appear to be much slowing down. These have really been the go to areas of late although those anglers exploring other parts of the lake have started to find some excellent sport.

A fine 10lb 5oz brown trout for Mr S Pontin fishing from behind Denny island on a guided day by resident guide and instructor Martin Cottis. Returned safely after capture.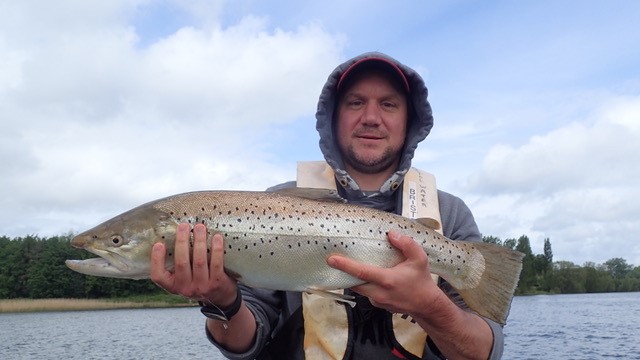 The dam basin has produced fish along the front of the main picnic area and Walley has been throwing up some nice fish from the bank too. Further up the bank towards the lodge, Woodford bank has come alive since the recent stocking and its been nice to hear of some larger grown on fish in amongst them being caught. Last week, anglers were catching steadily along Woodford bank with a 6lb brown trout reported caught and released carefully and another nice rainbow over 5lb. Black daiwl bach's and damsels were seemingly the order of the day although it was noted many of the fish were feeding very high in the water.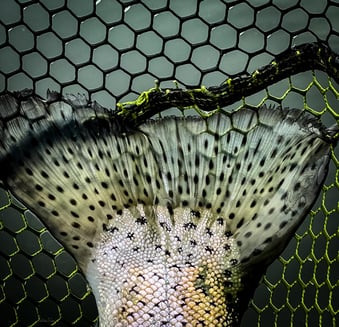 Boat anglers have found some really lovely fish in and around Stratford/Herriots area of late. Mr Daly and boat partner recorded having 6 fish with not one under 5lb in weight doing long drifts from Stratford to Herriots/Wick Green recently. Fishing a midge tip with a Bibio on the top dropper proved deadly for these grown on resident fish. There have been reports of snail being found in some fish which makes you wonder whether these larger, dabbler type patterns are being mistaken for floating snail as they bulk out in the water when being fished very slow.

Water clarity remains good at Chew although there are signs that algae is starting to show in areas with the odd blob appearing on warmer days. Looking at the forecast ahead the winds are changing regularly with the odd gustier day mixed in, this should help keep the algae down for a little while longer yet despite it looking like we are in for a warmer spell early next week.

Chew was stocked today with a small 600 fish stocking, more to follow next week. Rod average last week was 4.47 per angler with a average fish weight of 2lb 14oz.
.Pike fly fishing has really been quite special of late and it seems like the fish are really starting to respond again. There's been some great fish caught including at least 3 fish over 30lb in the last couple weeks. The area around Stratford has been the most prolific spot although some anglers have reported good captures around the open water off Spring bay/East shore area too.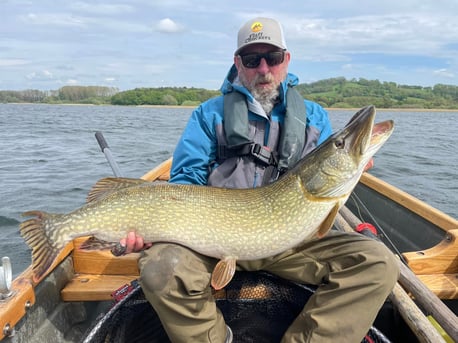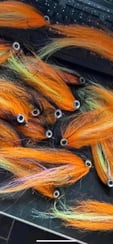 The pike are definitely active with lots of fish being caught, a good sign for years to come. Mr R Wevill had a fine 31lb+ fish to one of his infamous 'scruffy tiger' patterns, bright orange and black in colour. Brighter patterns can be deadly, especially in clear water so do be versatile in your approach at this time of year.
As always we would encourage anglers to book in advance to avoid disappointment. We are almost fully booked on the boats this weekend at bother lakes and next week is starting to get busy too. Bookings can be made during office hours over the phone on 01275 332339, instore or via Clubmate online.


Blagdon Lake

Much like Chew there are some key areas that have continued to produce since opening day at Blagdon. The Top End area of the lake has really held its own in recent weeks with fish continuing to be caught on a regular basis. The middle section, slightly deeper in depth has been the most consistent area for a while now. That being said, fish have been caught from other spots too including Home bay, Holt bay, Long bay and the area in front of the lodge. Bank fishing has been generally slower for a while no as it appears the fish are continuing to hold a little further out.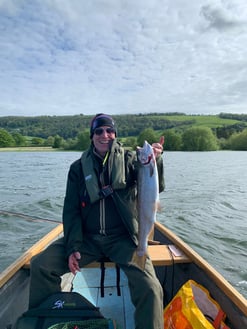 Mr Cooke's boat manged the pictured rainbow going 5lb 9oz last week on a floating line and buzzer in and around the Top End. Rather unsurprisingly the average weight per fish came out at a fantastic 2lb 12oz last week at Blagdon with a rod average of 4.9 fish per person.


Tactics wise there have been some catches to lures but similarly to Chew, damsels and diawl's have been the main flavour of the day. Crunchers have also appeared on a few return cards of late, On the really warm, windier days it has been tough at times so taking a slow approach with flies hardly moved has proved successful for many. For those of you who like to fish flies under a bung or indicator, it may be worth a go if this warm spell continues.

A fresh stocking of fish has taken place at Blagdon recently with 1,000 fish being stocked yesterday. This should hopefully only go to improve the sport and open up new fish holding areas as anglers explore the water.



Barrow Tanks

A testing period at Barrow tanks although there have been some wonderful fish caught. We are seeing a really nice head of larger fish from the tanks at present with anglers reporting quality rather than quantity. The tough season on tank 2 last year is now playing dividends with some lovely grown on fish showing up. Number 3 has also bee popular choice, especially the NW corner of the res.

A fresh stocking of fish hit the tanks yesterday with 700 fish being stocked. During this warmer spell any areas with some flow of water like the pipe and the corners of tanks 1 and 2 should start to hold fish so will be worth trying.

There have been reports of rising fish at the tanks of late, especially in the last hour so it may pay to hold on and fish as late as possible. Try small dries or washing line tactics down the margin to start, don't be too keen to cast to the horizon.

Anglers please note that there will shortly be a small no fishing zone in place on tank 3 as has been added in seasons past. This is to minimise disturbance to nesting sand martins on site. Please be mindful of birds around the lakes wherever you fish at this time of year as it is prime time for nesting. This measure at the tanks will be temporary, being lifted once birds have fledged the nest and moved on. Please see the diagram below for exact locations. Notices and signs will be installed in coming days.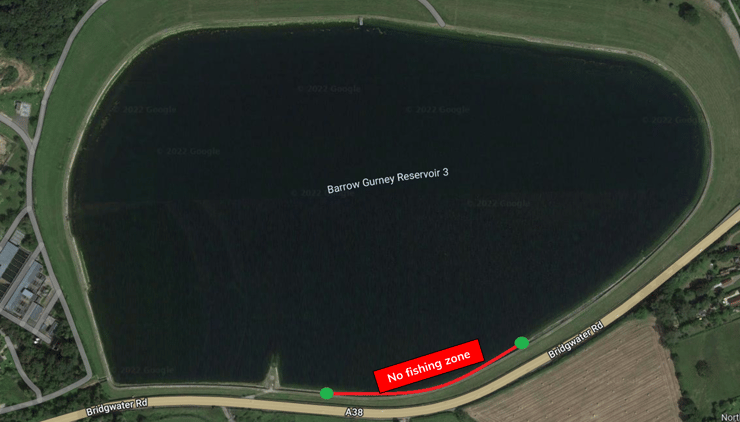 A reminder that Woodford Lodge tackle shop will be closing at 2pm tomorrow (18th May) due to a team meeting. We will be open as normal (8am-4:15pm) every other day.